✰OnPoint -STUNNING Large House Near Centre W/ Bar✰
Guest access
This home is located over 4 floors (including the wine cellar basement) accessible via a flight of stairs and free parking is available at a nearby road.
Other things to note
-Heating is available for guests staying in the winter months.
-To really make the most out of your booking we also offer a Jacuzzi hire service. (Advance bookings only)
-This property has an garden with outdoor furniture.
-There is also a £300 security deposit for this property which is fully refundable within 24 hours upon check out.
*Double beds are zip n link in two of the bedrooms. If you require then split into single beds, please let us know in advance.
Location:
This home is conveniently located a short, 3 minute drive away from the Nottingham city centre and other local amenities such as shops, restaurants and natural attractions. Make sure to explore the city centre of Nottingham for a day of shopping at the Victoria Centre and visit attractions such as the Nottingham Castle/Art Museum and the Old Market Square.
Getting Around:
Nearest Railway Station (Nottingham): 5-10 minute drive
Victoria Centre: 5-10 minute drive
Nottingham Castle/Art Museum: 6-14 minute drive
Old Market Square: 7-14 minute drive
Nearest Petrol Station: 3 minute drive
Convenience Store: 1 minute walk
Nearest Supermarket: 3 minute drive/ 13 minute walk
Nearest Cafés/Restaurants: 3 minute drive/ 12 minute walk
Nearest Park: 4 minute walk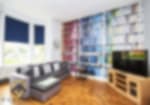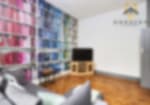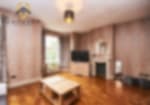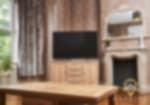 Loyalty Rewards Available