✰ONPOINT Excellent 2 bedroom Apartment - River Kennet✰
This cozy 2 bedroom apartment can accommodate up to 4 guests and is uniquely located along the River Kennet. Feel free to go on a stroll along the riverside path. Its convenient location within the Reading town center is only a short walk away from the local train station, supermarkets and shops. Make sure to visit the popular Broad Street Mall for shopping.
We are available between 9am-8pm. You will have the whole apartment. You will collect and drop off the keys from the local Keynest store nearby. All details and instructions are sent to you 24 hours prior to check in.
Late check out's are available, but only if pre-authorized by us. If authorized in advance, late check out fee = £20. Same day late check out request = £50, Un-authorized late check out fee = £100
Late check out's are not guaranteed and must be requested in writing.
The same applies to early check in requests. Please contact us if you wish to discuss further. There is also a £250 security deposit for this property which is fully refundable within 24 hours upon check out.
Sweeney & Todd 0.1km
The Purple Turtle 0.1km
wagamama 0.2km
Vue Cinema 0.3km
The Oracle 0.3km
Reading Museum 0.5km
Reading Winter On Ice 0.7km
River Thames 10.7km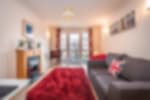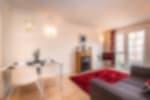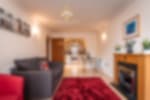 Loyalty Rewards Available