✰ONPOINT City 2 bedroom apartment - River Kennet✰
This cozy 2 bedroom apartment can accommodate up to 5 guests and is uniquely located along the River Kennet. Feel free to go on a stroll along the riverside path. Its convenient location within the Reading town center is only a short walk away from the local train station, supermarkets and shops. Make sure to visit the popular Broad Street Mall for shopping. There is free WIFI available around the flat and you can use the sofa or dining table as a work space if needed. The well-presented bathroom is ideal to have a hot bath in. It includes a mirrored cabinet, toilet, sink, bath with an overhead shower and plug for shaving/electrical devices.
We are available between 9am-8pm. We will also answer via messenger for your convenience. This home is in located along the riverside providing excellent views of the river during all times of the day. This property is only a 10 minute walk away from the closest train station (Reading) and is also conveniently located around local shops, restaurants, bars, clubs and shopping experiences such as the Broad Street Mall. Make sure to also enjoy a stroll along the scenic riverside path of the River Kennet right outside your doorstep.
Sweeney & Todd 0.1km
The Purple Turtle 0.1km
wagamama 0.2km
Vue Cinema 0.3km
The Oracle 0.3km
Reading Museum 0.5km
Reading Winter On Ice 0.7km
River Thames 10.7km
Key collection is via the local Keynest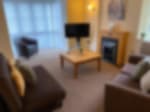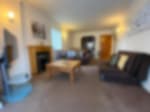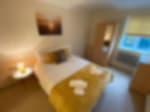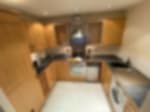 Loyalty Rewards Available